WELCOME TO THE KITTIES WEBSITE.
PLEASE SCROLL DOWN TO ENJOY THIS PAGE IN ITS ENTIRETY.
THE KITTIES WEBSITE HAS OVER 30 PAGES OF VITAL INFORMATION ABOUT OUR MISSION.
CLICK THE THREE LINES OR MORE ABOVE TO BRING DOWN THE DROP DOWN MENU FOR ALL THE PAGES.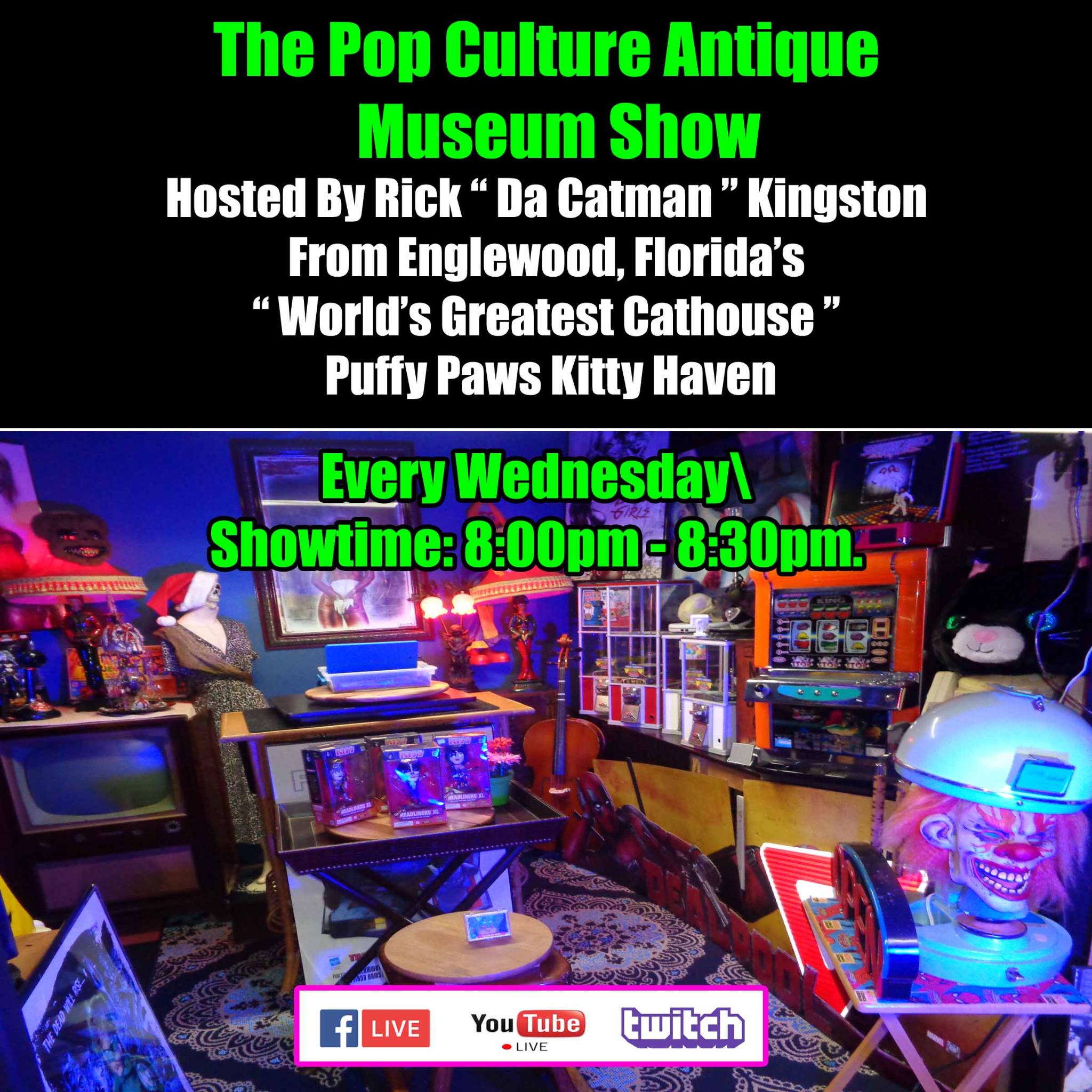 The Pop Culture Antique Museum On-Line Store
With over 2,000 sq feet of highly collectible goods in The Pop Culture Antique Museum , we have decided that we can generate much needed funds, by putting much of the contents from the Pop Culture Antique Museum,in our brand new shopify on-line store and in our ebay store.

Click Here To Go Shopping In
The Pop Culture Antique Museum

A Paradise for Freaks, Geeks, and Gamers.

The Pop Culture Antique Museum on-line store is like taking a trip down Memory Lane.

We have a hodgepodge of collectibles from times gone by, and a lot of the stuff is hard to find anywhere else in one place.

We have that prefect gift available for that someone who has everything.

The Pop Culture Antique Museum: "Where Your Childhood Memories Come Alive"

Now we can sell to a world wide audience along with creating awareness on a brand new Puffy Paws ,YouTube Channel, highlighting the strange and unique items we have in the Museum ,from eras gone by.

Click The Picture Above To Go To The eBay Store.
The Mad Kitty Love Store

What Is The Mad Kitty Love Store?
Click On The Pictures On The Right To Find Out


Englewood, Florida's "World's Greatest Cathouse", Puffy Paws Kitty Haven, is proud to open the Mad Kitty Love Store, Your One Stop Online Shopping Experience.
The Mad Kitty Love Store has partnered with global distributors to bring you the best products animal lovers can use in their everyday life, just like the mega online stores.

Your shopping purchases support the mission of Puffy Paws Kitty Haven which is a 501(c)(3) non-profit, no-kill cat hospice and rescue specializing in providing quality and loving care to special needs cats, and finding homes for the adoptable kitties under their care.

Puffy Paws cares for kitties with feline leukemia, FIV, feral cats, unadoptable kitties, one eyed cats, senior kitties, kitties that do not use their litter box, cats with neurological disorders, abused kitties and more - basically unwanted and unadoptable kitties that would be euthanized elsewhere.

The sky's the limited when it comes to shopping in The Mad Kitty Love Store.
Click Here To Go Shopping In The Mad Kitty Love Store

As time progresses, we will be adding more items in the following categories below.

Pet Supplies
Women's Clothing & Accessories
Jewelry & Accessories
Home & Garden
Beauty & Health
Mothers & Kids
Home Improvement
Shoes
Luggage & Bags
Furniture
Men's Clothing & Accessories
Sports & Entertainment
Toys & Hobbies
Watches
Automobiles & Motorcycles
Computer & Office
Consumer Electronics
Electronic Components & Supplies
Lights & Lighting
Novelty & Special Use
Office & School Supplies
Phones & Telecommunications
Wedding & Events